Angulo Cabo Verde Surf Center
8th December 2008
Aloha Friends and fellow sailors.
This is a quick note to give you the heads up on Angulo Cabo Verde, our fully refurnished windsurf center. We added maximum comfort in a
huge shaded lounge area, and our on-the- beach surf shop
provides all the latest in "Cabo Verde" designs as well as the latest and greatest from MauiSails, Angulo, DaKine, Streamlined, Quiksilver and Roxy.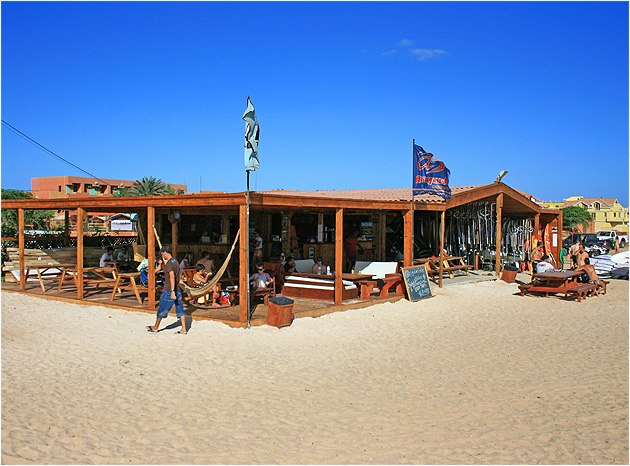 The rig fleet has over one hundred MauiSails
set exclusively on MauiSails 75% carbon masts and Streamlined extensions and mast feet. Also new to Angulo Cabo Verde this year is our MauiSails "carbon boom upgrade" for anyone seeking a no-compromise windsurf holiday. This wide selection of rigs perfectly compliments an eighty hull fleet of Angulo and Naish windsurf boards. This season we are introducing SUP entry level courses, and advanced paddler "adventure runs". There is also the country's largest selection of rental surfboards.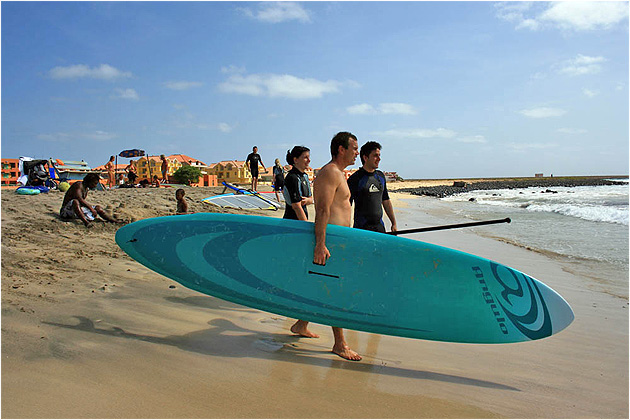 In between sessions get refueled at our fully dialed-in "Gu'd Snacks" food bar, where we serve only freshest products, locally grown and caught, as well as fresh imports from Brazil and South Africa. Local and international tunes will keep you buzzing while the protein kicks in, and the wind invites you out for one last sesh.

See You soon!
Josh Angulo - www.angulocaboverde.com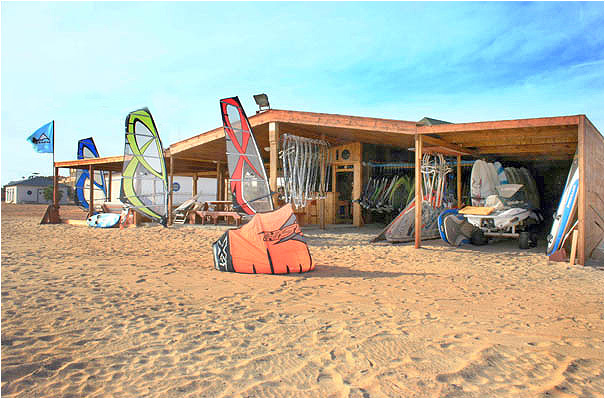 Photos : Tanja Nikolic