Podersdorf PWA 2013 Freestyle World Cup
10th May 2013
Great wind and weather conditions as the green flag went up for the first heat of the first event for the freestyle guys.
Wind 20-30 knots
Sail size 4.4 for most of the freestyle guys
Boards 90 liter
I went out to test the conditions and was already full powered up on my 4.4 loco 2013. I didn't have a great warm up session and was already feeling the pressure and lost the focus to keep my mind straight on my coming heats.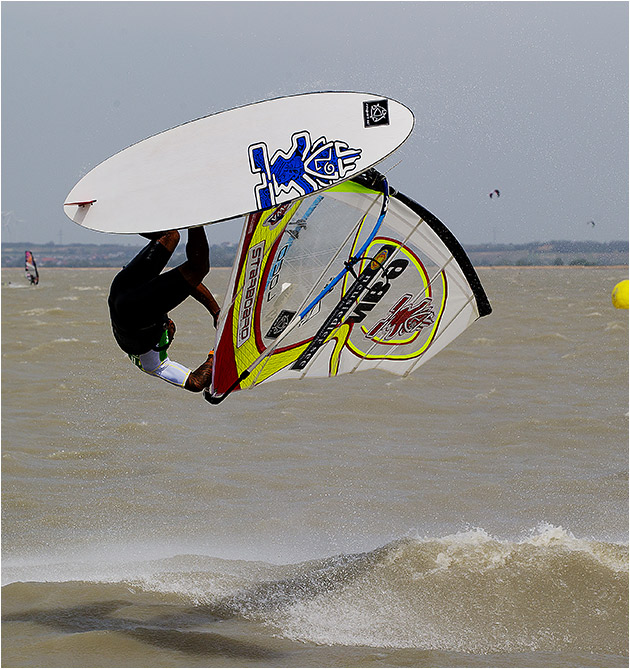 As I was sailing the whole time in Maui and Bonaire on the new proto 4.8 Loco 2014. and thought that this will be the sails that I would use in the event but the wind took everyone by surprise and moved everyone to use smaller gear. I believe that this affected me the most as I wasn't used to the small sails and the 4.8 I couldn't use because I was too overpowered on it.
I was sailing all my heats and won them by a small margin. I won't say it was luck but It was just sailing with caution and try to be safe. The Loco's are amazing sails, no doubt about that. It was me myself that got distracted with crashing a lot in the warmup session that got me out of focus.
Watching the heats as I think back, I could have easily be in the top three on this event and I am pretty bummed out about this. And it makes me feel like a beginner. But then again looking back at my heats and how I was sailing, I pretty much feel that a 7th place is good as I could have done worse. The level is high but it's possible for me to better.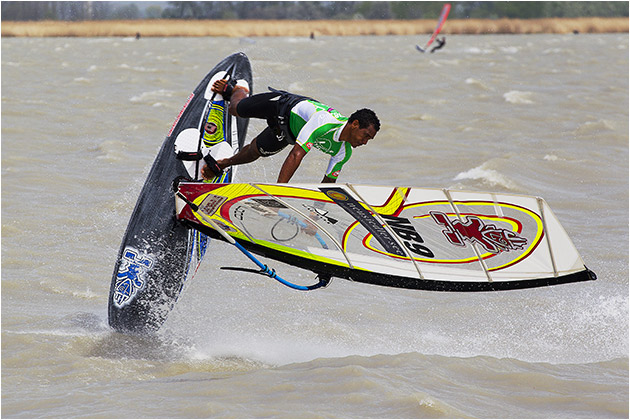 I truly believe that I was the only one who took the freestyle in Austria to the next level by landing perfect back loops and a perfect air chacho in my heats. Gollito was sailing most consistent and I knew that he would win. And Steven, I am pretty much surprised that he took 2nd. I didn't expect that. And Kiri 3rd is a well deserved result.
Results are:
Gollito Estredo
Steven van Broekhoven
Kiri Thode
Anthony Ruenes
Dave Sheffer
Bjorn Saragoza
Taty Frans
Dieter van der Eyken
Chiemsee Tow in event, was a blast. I believe this a great way to promote the sport and bring it closer to the public and spectators. Some of the guys were taking it too serious and crashed in most of the moves, while I just took it cool to earn enough points to make it to the finals.
Each year the moves are getting better and most of the guys are taking it to the next level by trying double air moves and cull's, while still playing it safe will take you further.
Top 5 finished are:
Gollito Estredo : Airfunnel into burner diablo.
Steven: Airfunnel into burner
Bjorn: Double airfunnel
Tonky: Burner into funnel.
Taty: Burner into funnel diablo
All in all, Austria delivered one more year a great event and perfectly organized. Thank you to all the sponsor that made this event possible. To my sponsor: Starboard, Mauisails, Mystic, Bonaire Windsurf Place, thank you.
Taty Frans NB-9 :)
Photo : PWA/Carter