MAUISAILS SRS MASTS
SYNERGY RIG SYSTEM
DESIGN GOALS

Build a stronger mast
Improve overall performance
Create a more durable construction
Bring our mast bends more in line with the rest of the windsurfing industry
We have worked hard over the 2 years together with our mast manufacturer to develop masts that would have a combination of superior strength and maximum performance. It was agreed to achieve this we would have to slightly change our bends to a slightly stiffer bottom and more flexible top section.

After exhaustively developing and testing a great number of prototypes we found the correct balance that not only achieved our durability and performance goals in the new sails but also maintained excellent compatibility with our older sail models.

Durability was achieved by increased wall thickness in the base of the masts, combined with an additional exterior Kevlar lamination for impact resistance and load distribution. Working together with our factory engineers we found that the new construction worked optimally with a slightly more constant curve bend and that this was also giving us performance benefits.

To be clear about the changes in bend character, our Masts have traditionally had a "percent of midpoint deflection difference" between the ¼ and ¾ points of between 7% and 11%, depending on size, which according to conventional bend definition would be classified as "Hard-top-constant curve". The new masts have a "percent of midpoint deflection difference" of between 10% and 12%, classifying them as "constant curve".
The new MauiSails masts have resulted in a number of advantages
The added Kevlar around the bottom sections increases strength and
impact durability. Contact wear and pressure point distribution from
boom clamps and cams is improved. The Kevlar also holds the vertical
strands of unidirectional carbon fiber more inline, thus increasing
overall durability.
Added stiffness in lower section helps to stabilize draft and provide
more locked in feel in lower sail body, while still maintaining the
characteristic light handling and soft, breathable flex response that
MauiSails is known for.
New bend allowed for development progress, leading to improved upper
wind range in TR-X race sails, through a combination of better stability
down low and improved upper leech release.
Stricter quality controls enforced at factory leading to tighter
controls of bend curves, with every production mast being bend tested
and data recorded to meet the "CAB" "Certified Accurate Bend"
requirements.
Center effort/gravity of new masts is lower down, leading to a lighter feel on the water.
We were very careful in developing the new bend to be not just
compatible with, but to actually improve performance in previous model
year sails as well. GPS and parametric testing has demonstrated speed
improvements when using the new masts in previous model year race sails.
MauiSails masts are now more compatible with many other mainstream sail brands.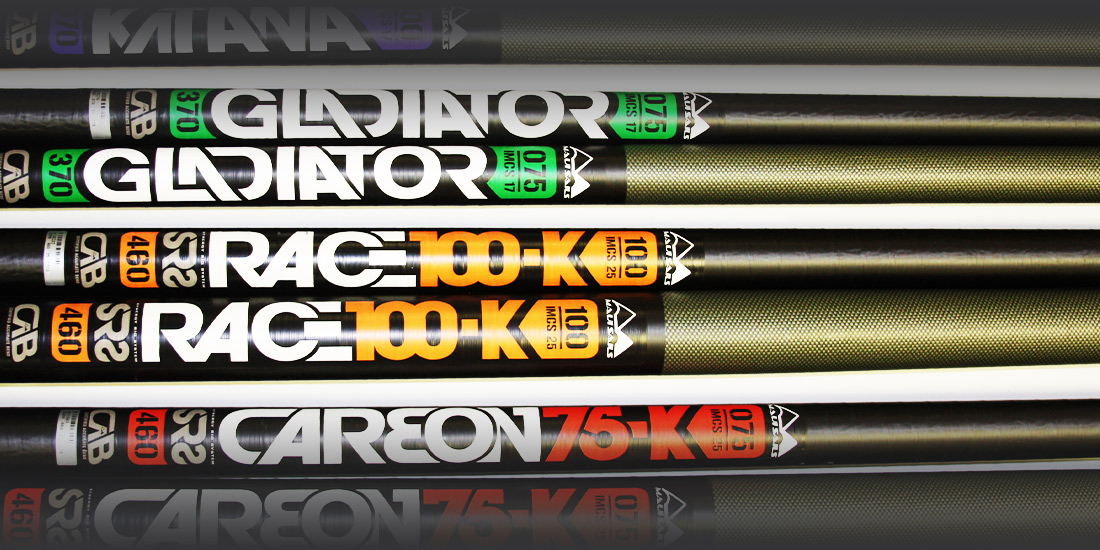 Specification

name
SIZE
imcs
carbon %
weight
high performace RDM | Wave | freeride
Ultra RDM | Bomb proof | Wave | freeride
High performace sdm | race | freerace
Race 100-K
430
21
100
1.83
sdm | freerace | freeride
Carbon 75-K
400
19
75
1.80
sdm | freeride
Carbon 50-K
430
21
55
2.35
sdm | freeride
Carbon 30-K
430
21
30
2.55
rdm | dedicated for kids/school sails
buy masts online

SELECT PRODUCT MODEL AND SIZE