Mind Wars in Windsurf Paradise
17th August 2008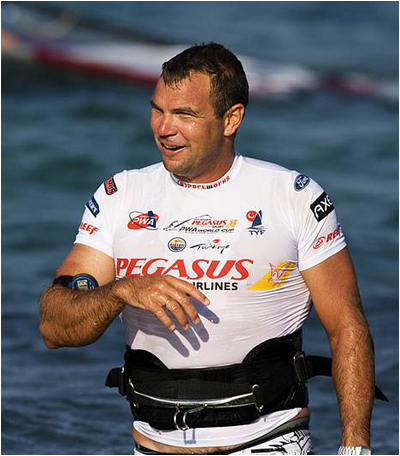 Alacati, Turkey , August , 2008…. Where do I start? Arriving in Turkey for my first time ever filled me with feelings of excitement as I became aware I was stepping into a country steeped in deep cultural and historical heritage. This same country that is on the leading edge of fashion, mode, and modern day growth makes for a very rare mixing of old world and modern trend. Placed on the crystal blue-lined shores of this past-meets-present atmosphere is the windsurfer's paradise of Alacati. Adorned by windsurf schools of all types, beach bars, restaurants, hotels for all tastes and budgets, the breezy shores of Alacati were the host of the 2008 PWA World Cup.

As with every event I enter, I go in with expectations and hopes high. In Alacati, I quickly succumbed to the depression of "bad results". It seemed that no matter what I did, I made mistakes either on equipment choice, starting line, or jibe positioning, that saw me sitting far in the rankings from where I believe I should be. After a couple days of trying to hold my head high and stay at it, I felt that I was losing the "mind war" to the hopelessness of "what am I doing here?", " I hate slalom", " this sucks" and various other negative thoughts that drained my energy, blurred my focus, and cost me precious days and time. The self-induced pressure of needing to deliver results to MauiSails was taking a toll on my mind. Joining the team this year, I had hoped to shoot up the slalom rankings quicker than I have, and to help fill some big slalom shoes. The humbling reality that became so clear to me, is that all the other top slalom pros are very tuned in, focused, hungry, and more experienced at that game. Thus I am resigned to finding my own pair of shoes and learning to walk, then run, and then sprint.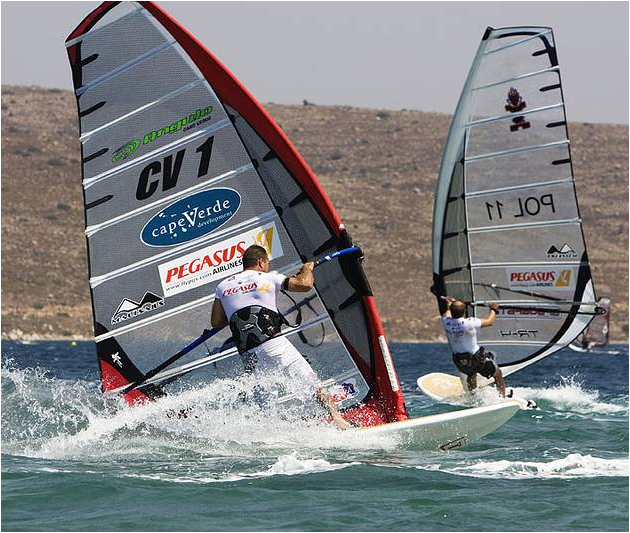 The "mind wars" took a turn for me when I found solace in watching some of my team mates deliver good, albeit sporadic performances throughout the event. Young Gabriel Browne, showed up to Turkey looking much slimmer and focused and had some amazing speed and put together some good heats, getting a couple finals and I feel finally starting to get a clear focus on how to compete. Dan Ellis was at times one of the fastest on the course, and I'm sure Dan will deliver solid performances once we get the rest together. The brother /sister combo of Marta and Pawel Hlavaty were very fired up. I'm sure Marta will be a dominate force in women's slalom as she gains more slalom experience and Pawel was focused and ready to kick some top 16 butt. The youngest competitor at the event was Frenchman, Jacques-Arnaud, who represented MauiSails well. He reminded me of a young Erik Thieme, and his desire to win will surely not go unrewarded in the future as he channels the youthful energy into good starts, clean jibes and equipment tuning.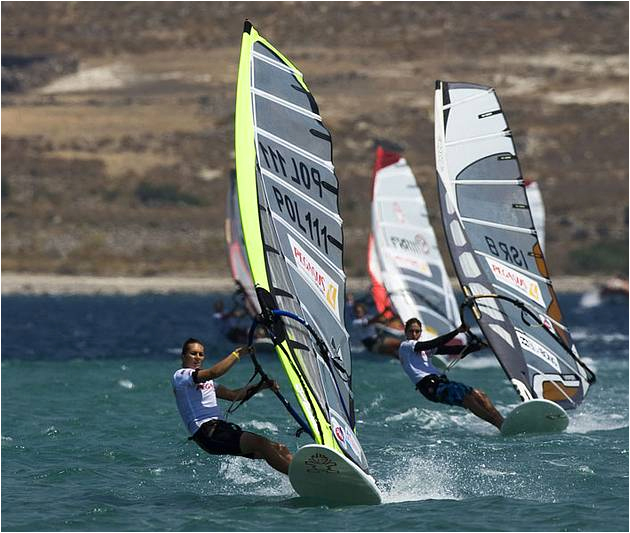 In the end the guys that were most responsible for helping me win my personal "mind war" were Dutch teammates, Markus Bouman and Dennis Littel. Their easy-going nature and infectious smiles were enough to put me at ease. But not stopping there, Dennis got into a couple day groove that was inspiring. Thoughts of his early dominance in Poland a couple days before helped me know that as a whole, MauiSails team is in good hands. It takes a community to raise a child and a team to produce victories. My MauiSails team mates helped to produce a victory in my mind, although my results remained like a roller coaster through the remaining days of the event. I buckled down in every heat, I spent the time trying some different set-ups, and I worked through what I thought was a "war" and realized it's just a "game". I leave Windsurf Paradise more determined and grounded than ever with a clear realization of how you get out what you put in.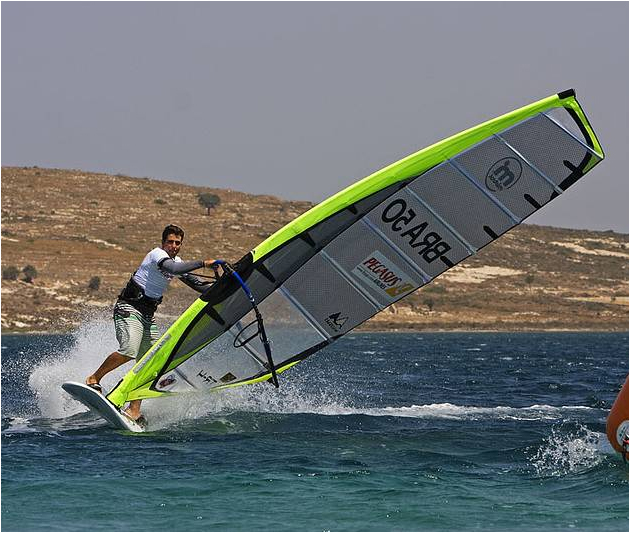 Moving away from my psycho-analytical babble for a sec... THE EVENT WAS AWESOME!. It was an all out nail-biting climax coming down to the final heat of the event to see which of the great warriors, Bjorn or Antoine, would take the event victory. It was crash or burn for either of them. They had to finish in front of the other one to take the win. In true Champion form, Bjorn got the perfect start on the last final, took the lead from buoy one to the finish. Antoine pushed hard to fight back but settled for a last in the final. A small consolation to Antoine is that he's already sealed the World Champion title for 2008, with one event to go. Congratulations Antoine, you are a Legend! Congratulations Bjorn, you wrote the book on Legends!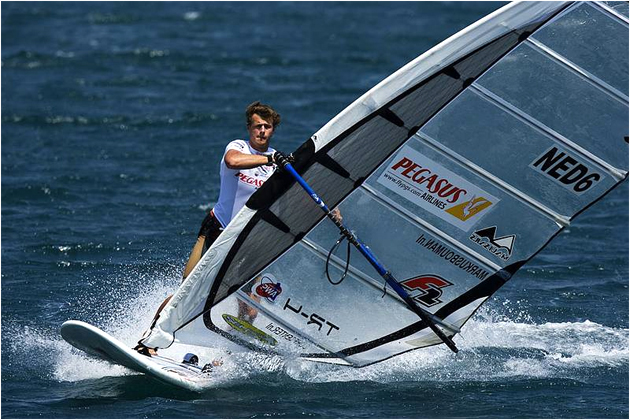 To all my friends and readers out there, rest assured that any sport that can produce as many emotions, highs and lows, great Champions, Heros and icons, is a sport I want to be involved with for the rest of my life... "I'm right where I'm supposed to be", " I love slalom", and "this is the best"!!!

Aloha, Josh.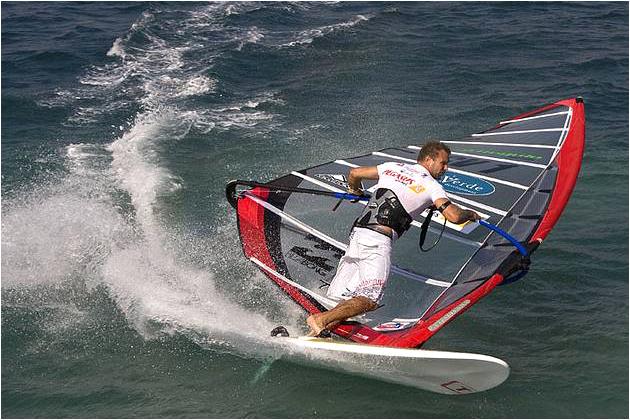 Check out more event photos from John Carter/PWA