Dutch Nationals dominated by MauiSails riders
25th September 2008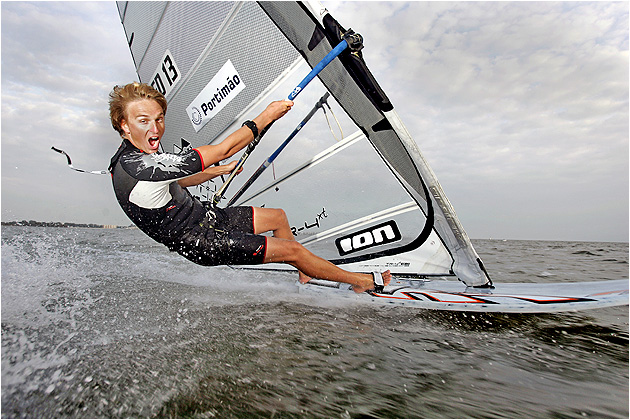 After almost 2 days of waiting, Sunday late afternoon, the wind finally kicked in and 3 races could take place.

Dennis Littel in his current shape was on his F2 FX Z with TR-4 XT simply unbeatable and won all 3 races.
He made his leading position even stronger and is with only 1 event to go far ahead of the rest of the fleet.

It was a good weekend for F2 / MauiSails as the first 4 positions were taken by their riders.

1.Dennis Littel (F2 FX Z / MauiSails)
2.Marc de Jong (F2 FX Z / MauiSails)
3.Dirk Doppenberg (F2 FX Z / MauiSails)
4.Markus Bouwman (F2 FX IV / MauiSails)

Photos were taken by: "Niels de Vries / Leeuwarder Krant"