First races in Korea
18th May 2009
Here an update after the first windy day of racing from Korea. In race 1 I had an over early in the semi finals, which was a very hard heat with most of the big players, followed by winning the losers for 11th place.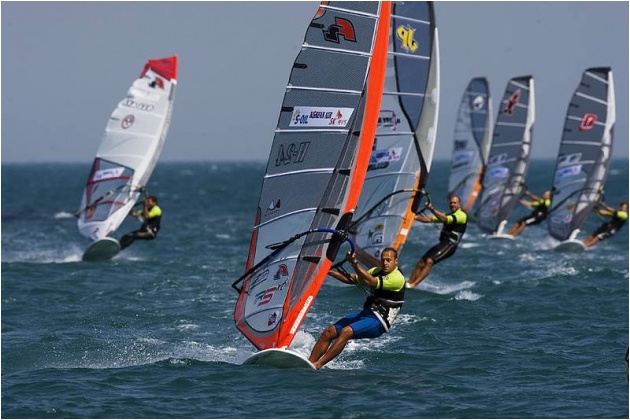 I finished in 2nd place in the final of race 2, passing Micah in the gybe and finished right behind Antoine. In the 3rd race I caught a big lump of weed on my fin in the semi final when I was lying in 5th in front of Bjorn in qualifying position before the last leg and just didn't qualify. Then I broke my SL 4 44 cm fin in the semi final of race 3, resulting in a DNF and a spot in the loser's final tomorrow.
Some mistakes, bad luck and also some classic exciting moments out there on the race course today. The wind was very gusty making for tough racing and overpowered situations. All in all the speed is good and handling in the gybes superb with great acceleration. The responsiveness of the sail is fantastic and they are performing very good overall; we should be able to finish top 5 in every round on this gear, when sailing more consistently.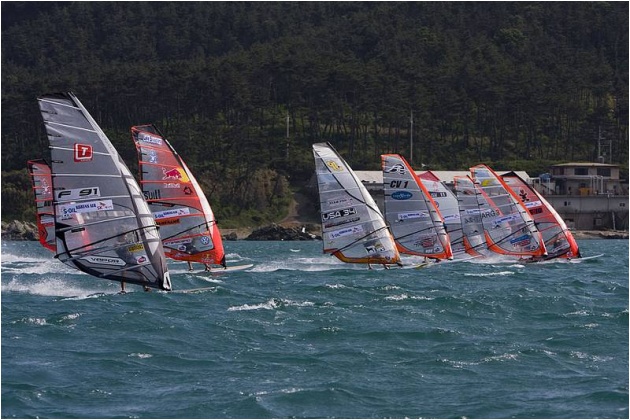 I found that I am one of the first guys to plane on the 9,2 but races unfortunately are getting abandoned when it's that light. Hope to show you some better racing from all of us tomorrow. Will keep you posted on following experiences.
Aloha,
Peter Volwater H-24
www.petervolwater.com
Check out event results
. Photos :
PWA
/Carter