BARRY SPANIER's New Book
12th July 2009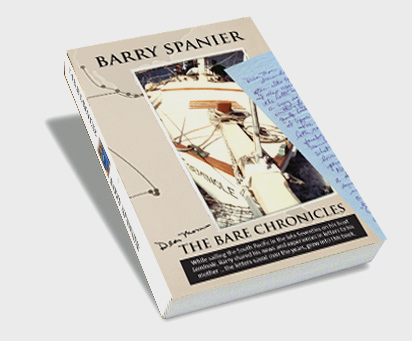 Barry Spanier has been associated with innovation and development in the world of windsurfing and sailing for over thirty years. He lives and works on Maui as a partner in MauiSails, a world leader in windsurfing technology, design, and function.
As an accomplished boat builder and ocean navigator, he spent several years cruising the Pacific on a thirty-eight foot vessel of his adapted design and construction, and counts those vagabond times as some of the best of his life. From those years come wonderful stories of adventures, exotic locations, remote cultures, and even tragedy.
Barry has a passion for writing, which extends to screenplays, short stories, and poems. While wandering he chronicled his adventures in letters to his mother, Cornelia Spanier. Fortunately she kept all the letters and drawings, which she recently gave him, providing the basis for The Bare Chronicles. Have a look at
www.barryspanier.com
Barry Spanier :
"...people who read this will get to know me in a very different way. a far step beyond the Barry's corner. some of it still makes me laugh.. and cry."