Taty Frans reports about his victory on PWA Sylt
11th October 2009
Sylt had great conditions. The First two days we had no wind, just relaxing and waiting. When it began I was nervous because i thought couldn't make it out in time. The wind was good for 5.2. I did the best i could from those choppy waters. Conditions were gnarly, but my heat went as planned with my moves. When I met with Gollito I already was feeling this warmth which i never felt before. Even though it was cold, my hands weren't cold and I felt warm: I didn't plan this heat but was just fired up to compete. I tried to do the moves without falling in the water. I did once but I saw Gollito crashing many times so this gave me the edge of being more consistent. i just had to HUG Tonky. He told me, "Dude, keep your faith. You were sailing good."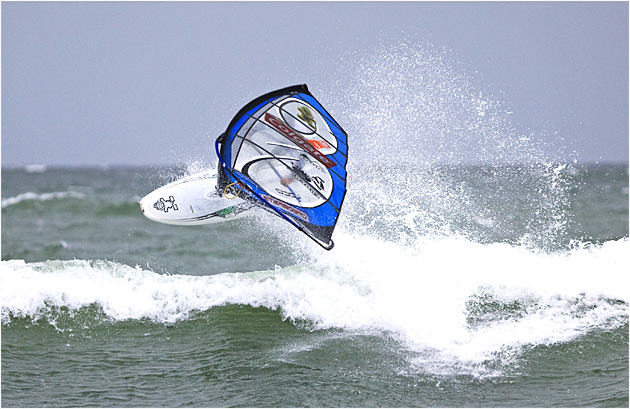 Damn... I hate competing against Tonky or Kiri but what can you do, it was a tough one, i started the heat very good but lost it all in the last minuts of the heat, so Kiri went to win the Single elimination. I just stayed in my wetsuit the whole time: because i wasn't ready to go home, or to lose again. This is really what I felt.
When Tonky beat Gollito we secured the top 3 Bonaire guys on the podium. Sick.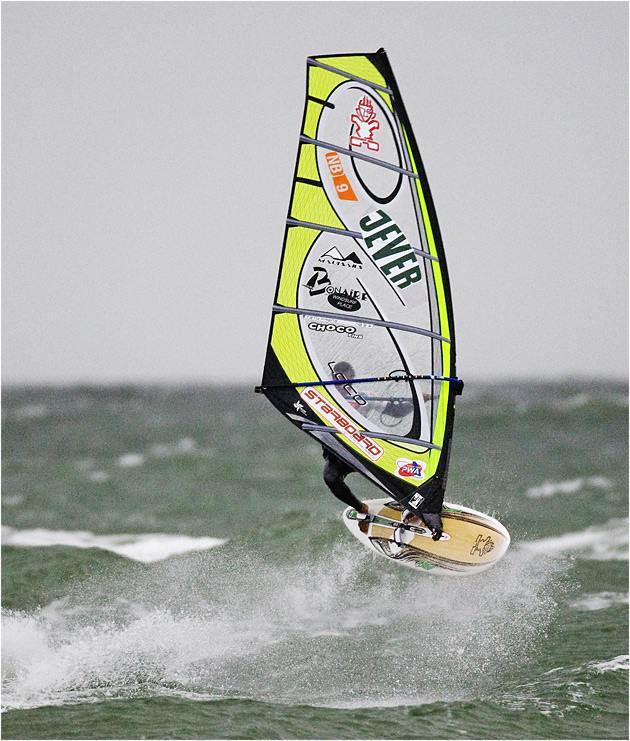 With this in my head it fired me up and I sailed like I was in Bonaire enjoying the conditions and going with the flow having fun. For the final I was on my 4.8 Loco and Starboard Flare 88. Wind was picking up and I just felt comfortable with my quiver. It was just perfect. Nothing could feel beter then not feeling the cold and having the best gear. For the final resail heat I kept the same moves routine, but this time I knew I had to change my last big move. Started off: high shaka, Toad, Eslider, Ponch flaka, Air Flaka, Eslider, I just kept doing moves that I planned. The the last twenty seconds before the end of the heat I saw this steep chop I said this is it, went straight to do the Air Chacho and nailed it. Thank you God! Yes.. I wasn't sure I won, but I knew I had a good heat. so there was a chance.
When we were on the stage Kiri told me 'you won for sure. you won' and I thought 'I don't know... maybe... it can be you. I never won an event. When I thought i won I would lose, so it just waited for result of the judges.
Just standing on the podium with Nicholas,Tonky, and Kiri, I had this great feeling and felt more happy that it was either me or Kiri.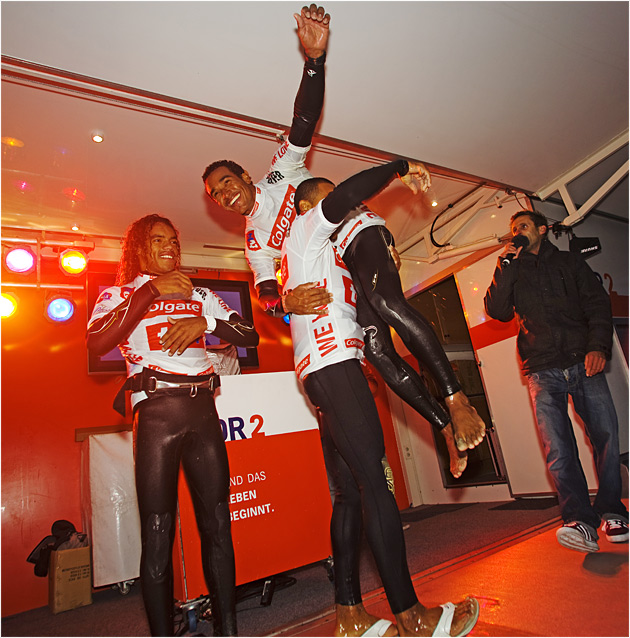 Announcer: "And the winner of the freestyle here in Sylt is... I took this deep breath... Taty Frans!!! Then the best feeling ever. Tonky just lifted me up and I was on top of the world... I can't believe it, I just hugged my brother and I just kept on smiling the whole time. Sick sick super stoked.
After two years having bad results and making the wrong desicions, and with so many problems, I finally found peace and the strength to stand up and regain what I deserve to have since a longtime. I am super happy with this win and as this is my first PWA first place in a major event makes me feel really on top. I know this is not a world title or something but to me it means so much and this is a good result for the end of the season and is my motivation for a great 2010 season. What did complete everything is I won on my new 2010 loco sails and that Kiri and my brother Tonky where also there on the podium in 2nd and 3rd position.. How cool is that. Bonaire 1.. 2.. 3.