MauiSails 2011 Freeride sails
19th October 2010
The 2011 MauiSails Freeride Collection brings three familiar performance ranges to a new level of color and excitement - Aloha recreational freeride, Pursuit pure no cam freeride and TitanGS totally new 2-3 cam wide sleeve freerace sails. Find out a little bit more about each model.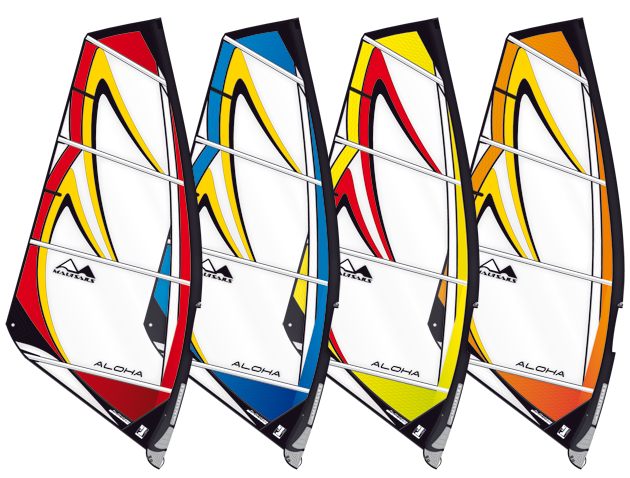 Aloha sails for 2011 continues as a super light five batten with high value and superb function. Over the years it has evolved into a tested and highly developed, simple RAF. Adding a third color to the scheme makes the design jump out at you, and in keeping with all the MauiSails, there is more XPly™ to emphasize the other colors and provide more durability. The Low Tension Settings make rigging and tuning easy and simple, perfect for beginner to intermediates, but with performance to handle anything.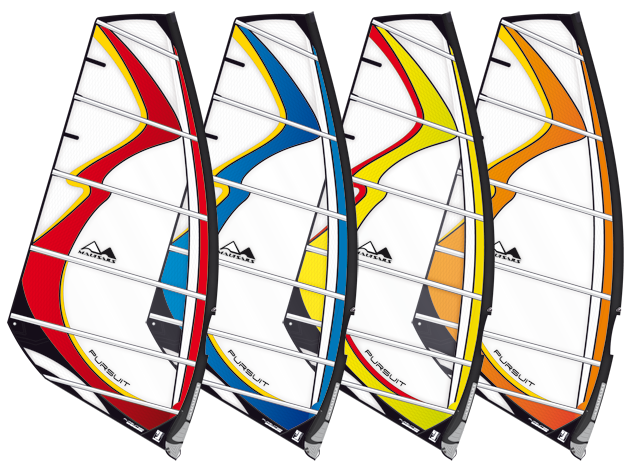 The 2011 Pursuit, has a simple RAF slalom outline and maintains the level of fastest in its class. Perfectly even shape distribution produces a smooth transition from the fullness of the lower sections to the flatter upper sections. The relatively low total luff curve values are responsible for the simple tuning and easy rigging that is the mark of a good RAF sail, making it super for fun slalom and easy to sail. The wide range enables you to handle a broad variety of conditions, and the light weight always makes it easier to spend more time sailing. Tube/rod battens are there for excellent draft stability, high end control and balance at speed. The correct combination of shaping and tension produces an efficient power generator with twist progression perfectly suited to open ended blasting and carving jibes.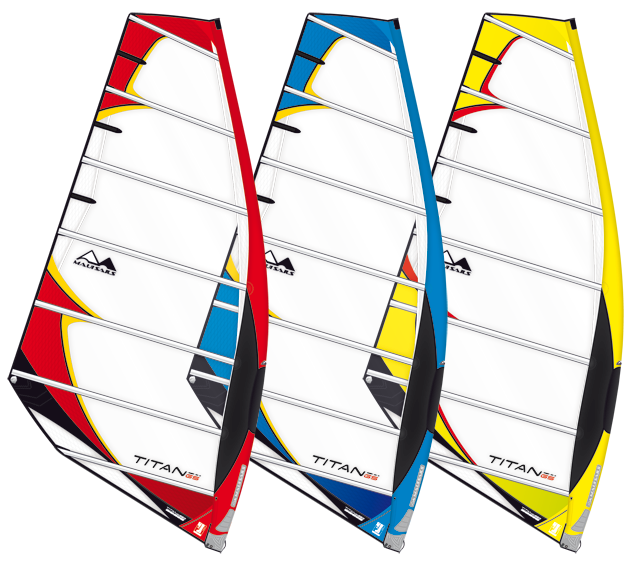 The 2011 Titan-GS is totally new and ready to rig with cams off. It's the perfect sail for fast free riding and Formula Experience racing with the sleeve width necessary to put extra pressure on the cams to stabilize draft. The use of flexible sleeve material makes the rotation soft and easy for Formula Experience racers who will find the new slightly flatter profile aloft matches perfectly with the deeper sections around the boom for acceleration and top speed control. Increased use of XPly™ materials creates a striking, edgy look and four tube/rod battens guarantee shape stability and light weight. An integrated lightweight loop-on clew pulley is the low friction solution for full race capability with the use of adjustable outhaul.

The 2011 Titan-GS is the ideal sail for easy Freerace sailing, with manageable power and competition speed.

For more information on 2011 sail range go here