2014 Global - power on-shore wave sail
3rd September 2013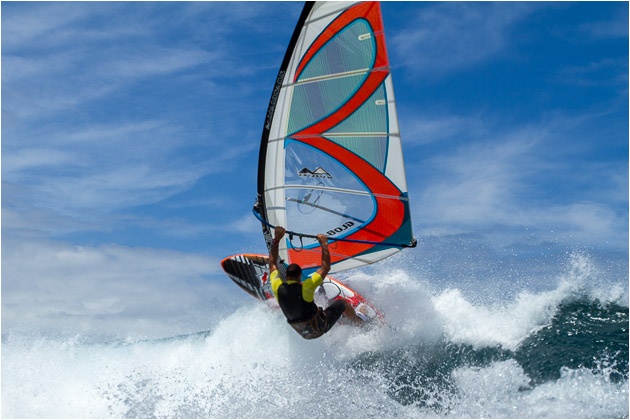 The Global satisfies the thirst for power with a more pronounced profile, extra tension and a more "locked" feel as compared to our dedicated side-shore wave sails.
Optimized for imperfect, onshore conditions, the global will power you out over sloppy whitewater and help you coast through gusty, holey winds. Want to catch waves in no wind on a 100L plus wave board? The Global range includes massively powerful 6.2 and 6.8 sizes.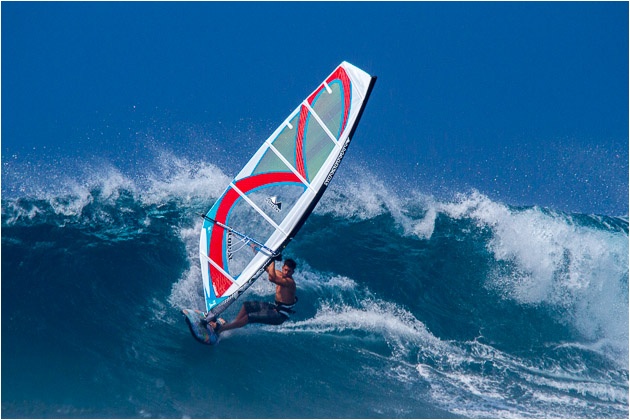 For 2014, the Globals construction has been upgraded with increased use of lightweight Gradient X-ply, reduction in seams and trimmed patches for lighter weight and more responsive performance. Refined tension and shaping relationships produce a powerful and stable profile that still has the necessary finesse to easily depower and handle on the wave.
The Globals versatile nature make it an excellent choice to handle a variety of conditions from bump and jump to onshore waves with plenty of power to spare.