Peter Volwater 2009 Cabo Verde report
27th February 2009
Unfortunately on the only light-wind day the PWA tried to run my double elimination heat which was so light it got cancelled, but I was on the rocks already with my favorite sail the Legend 5,7 and ripping the mast sleeve completely.
That sail feels exceptionally nice in the hands, the power is well positioned and very balanced
, powering on and off when you want to and it is free to breathe through the manouvres with the wind blowing up the face. I decided this is really the kind of place where you have to bring back ups for everything, as the rocks are just relentless.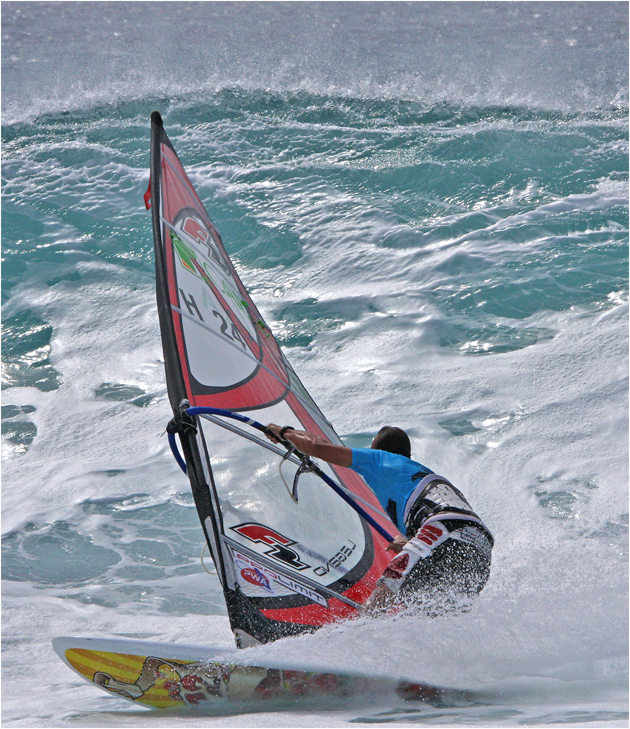 The NW swell train kept sending excellent waves across the atlantic for the duration of the event, before and even afterwards. When the swell was peaking we where amazed and couldn't believe our own eyes. A massive set rolled through and people just started flipping!
I expected to do well at this event as my sailing surely improved from last year. In the double elimination on the Global (should've been on the Legend!) I came up a little short, but catching the bigger waves as I went down fighting. I guess it's all a matter of how they judge which decided who went through.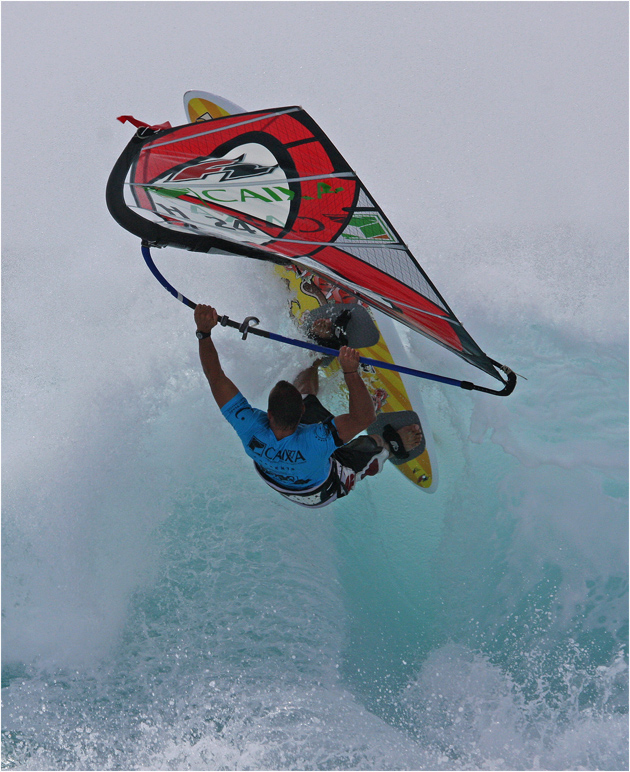 It's a spot I enjoy to sail and I hope to get another chance next year for achieving a better result. They are good memories of the 3rd Cape Verde Event, and cool to see Josh winning again!
Good job Bogo also for
your work behind the scene!
See you guys soon on Maui :-)
Aloha
Peter Volwater H-24