The Maui Race Series by Starboard
8th June 2010
The Maui Race Series by Starboard was a great success this Saturday with lots of new faces making our TRs look good on the course. We can't say that Phil was dominating though because he was on the Big Island doing a half-Ironman and couldn't be there to defend his titles. But regardless there were lots of good races in 18-20 knots of breeze and perfect angle for wind all through the course with full power available in all the jibes.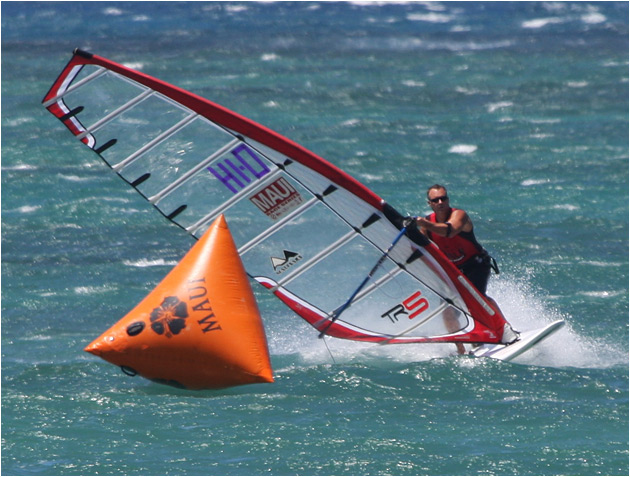 In the well contested Men's 19-39 group, probably the best of the bunch, Mark Boersma came back for the summer and is already looking good with a fifth place for the day. Men's 40-49 saw Elon Wong in second, new MauiSails user, Sam Bockius, in third, and Geoff Pease in fourth. Geoff is normally wave sailing but this year he decided to go racing. In Men's 50-59, Mike Yasak got all bullets to win that division.


In the Women's Open fleet, Tamara Bockius was the big winner, with Paulina Pease, home from school for the summer taking second.

Also racing in the full on category for the first time, dentist Chris McNeil, gave it to the Expert class with four bullets and some smooth jibing to get his season going right.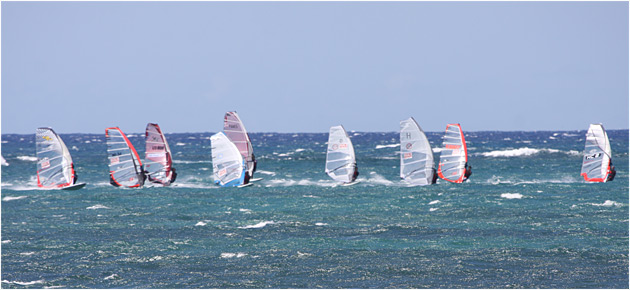 Art and I were at the beach all day talking shop and able to see some of the hottest other sailors show their stuff. It's always good to be observant of the competition and see what they have done to make their ideas into reality. As we begin development of the TR-7 (or whatever it may be called), now is the time to judge our own work and get it always to that higher level.

Aloha
Barry Spanier