Another Maui Race Series with perfect winds with McGain winning the Double
29th June 2015
The Meanline Fins open was the race this weekend at Kanaha beach park for the third of the Maui Race Series. The winds kicked in to about 20 knots with most sailors changing down from the previous event to there 6m and 7m sails.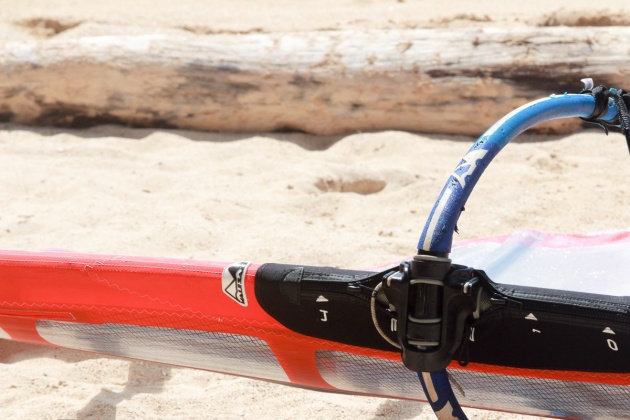 The age group racers were the first to be run with phil McGain dominating again in the Mens 50-59 scoring all bullets ahead of Mike Yasak and Geoff Pease in third. McGain has awesome board speed and sailed consistent off the starts to take control of each heat by the first buoy.
The womens heats were hotly contested by Tamara Bockius and the Japanese racers Mai Mitsuishi, Yuki Sunaga and Chizuko Takano. Tamara and Mai had equal points but Mai won with the a better discard.
Todd Macfarlane put together some solid heats to finish second in the Mens 60 and over division, while Sailor Bockius once again proved she's the one to beat in the Juniors winning all of the four heats.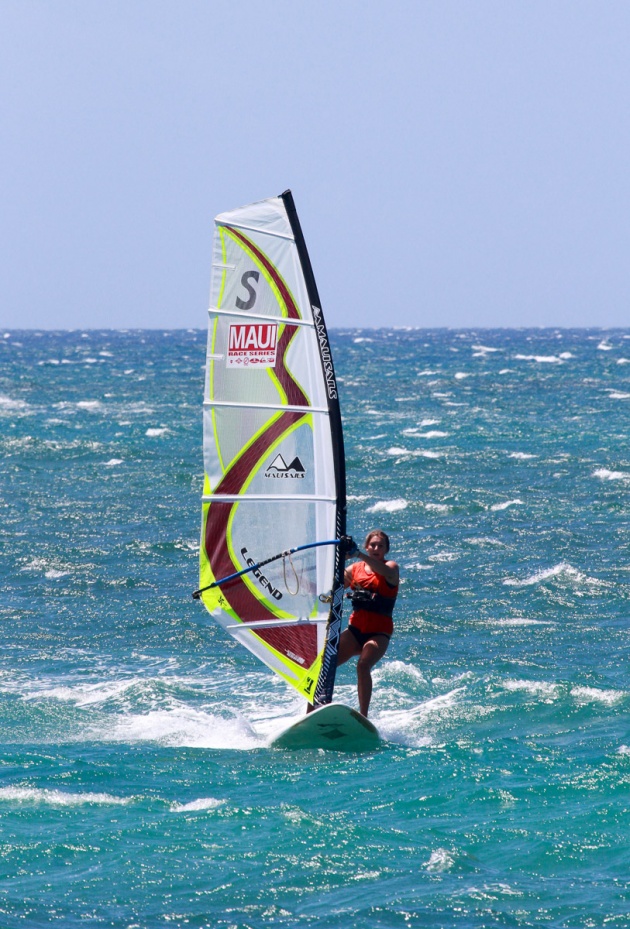 In the afternoon the skill divisions got underway in 15-20 knot trade winds. Tom Peterson fresh off the plane would put together some good heats to finish second in the expert division.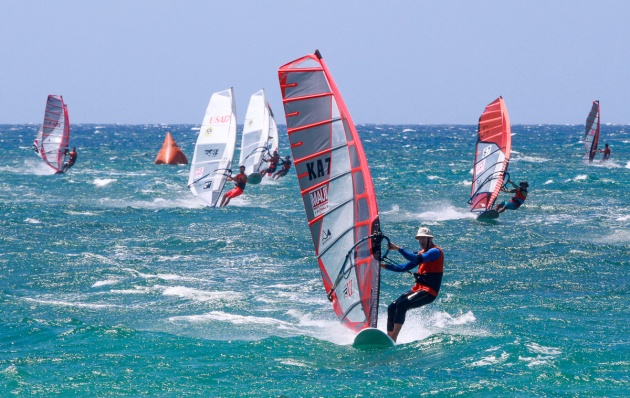 Phil McGain in the pro divsion put down his stamp by winning the first heat and placing second in the next heat. Heat 3 proved to be a blunder for the majority of the fleet with only 3 competitors being finished while the rest of the fleet were DSQ for premature starts. It was all down to heat 4 to see who the winner would be. Micah Buzianis got a clean start as did McGain and they would come across the line one and two, but it was the board speed and consistency from Phil McGain that proved too much this time and he would win the pro division ahead of a stacked field.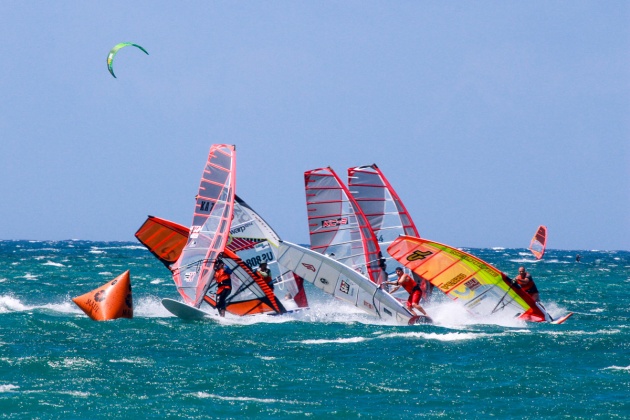 Phils was quoted at the end of the day..." There was great breeze out there today and I'm happy with my speed....the sails were feeling awesome and steady in these conditions. It's always good to beat the young guys".
Photos by Madi McGain