Maui Race Series - Goya Pro/Am
24th July 2017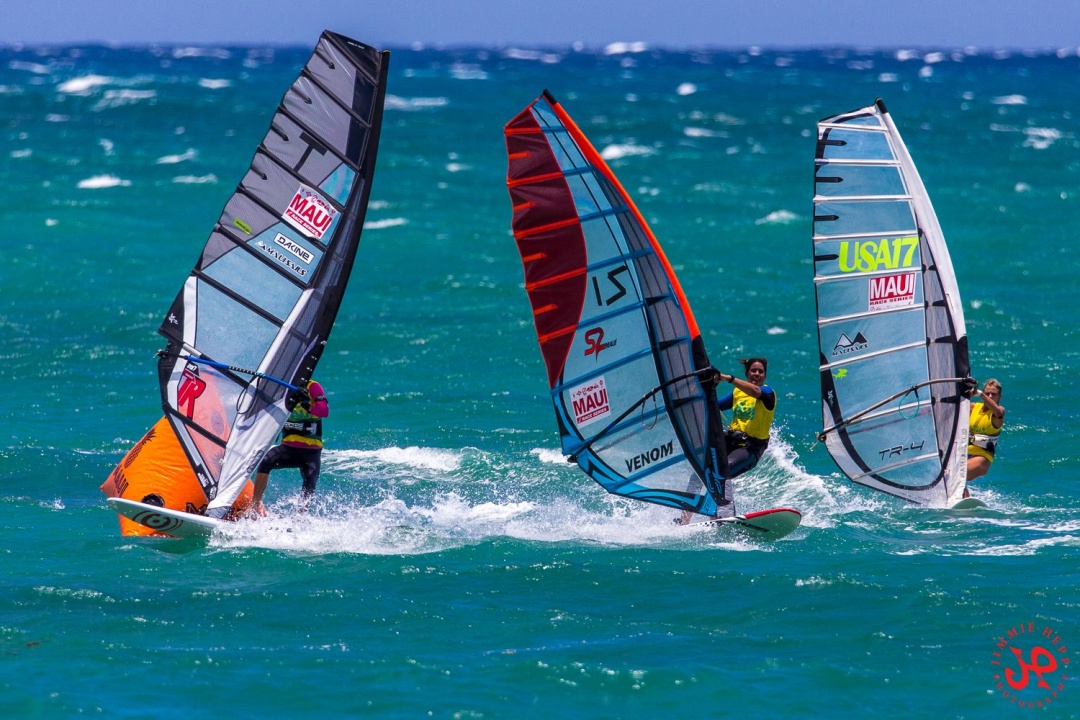 Couple of words from Tamara Bockius after winning third event of Maui Race Series that took place at Kanaha Beach Park on July 22nd.
We had a great racing at the Goya Pro/Am event. It went really well for me - I won the first 2 heats by a mile, the wind was funny/up and down, I barely lost the 3rd heat but won the 4rth one. Funny how they keep showing a photo of me in 2nd place/losing, in newspaper article act like I barely won-show one photo of the 2nd place female in front of me. I had text book starts the first 2 heats, just blazing across start line-well ahead of other females the entire first 2 heats, was a mile ahead all alone. Looking forward to the Hawaii states next weekend then on to Berkeley for the U.S. Nationals.

Aloha, Tamara
Photos by Jimmie Hepp. For more photos from the event you can go to Jimmie's facebook page.