Maui Race Series - Da Kine classic
22nd June 2010
Another perfect racing day on Maui and some more perfection by MauiSails riders. Trades winds finally picked up to enough to start racing around noon on Saturday, with sailors using between 6.5 to 7.5 meter sails.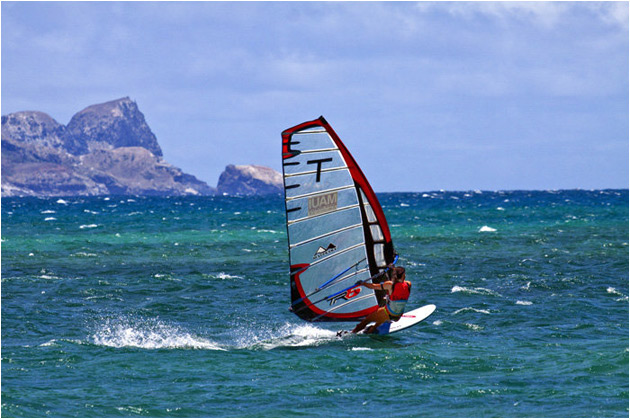 The Previous weeks Women's Champion Tammy Bockius put in another solid performance to repeat in the Women's Open division. Tammy carrying around a 5.9m Tr6 showed good control and consistent starts to win three of the four heats, second place went to Kristen Orth and another MauiSails rider Paulina Pease sailed well to finish third place.

Mike Yasak easily won the men's 50-59 with all bullets, making Mike another repeat winner from week 1. Phil McGain decided to show up this week with a renewed fitness level and quickly put it to good use winning all four heats in the men's 40-40 division, from Elon Wong also using MauiSails with Kevin Ozee back in third place. Top guns showed up to race this weekend with Micah Buzianis leading the way in the Pro fleet, with Peter Slate in second and MauiSails Phil McGain followed closely in third place.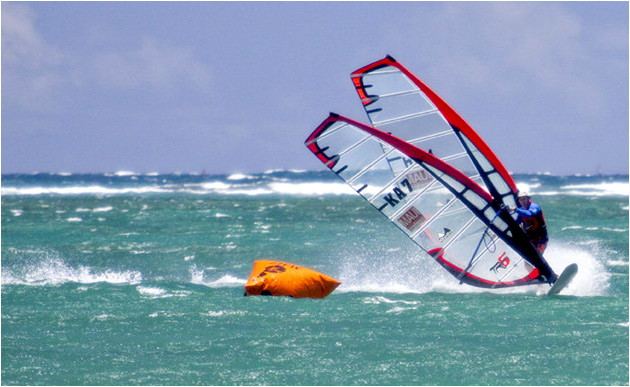 In the Semi - Pro division Mark Boersma put in a fine showing using his 6.3, taking three firsts out of the four heats to take the win from Mike Yasak flying his TR6 6.6.

In the expert class new comer and happy MauiSails rider Chris McNeil sailed well enough to finish just in front of Sam Bockius who is having his first serious racing season. Both Chris and Sam might be seeing themselves moved up to the Semi Pro division if they continue to sail this well. Jeff Pease also using MauiSails pushed it hard to finish in third place in the Expert division.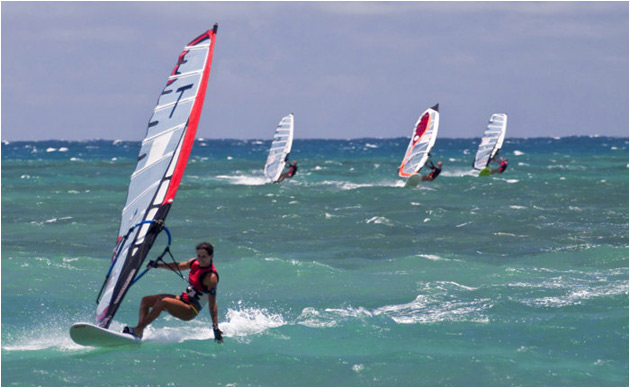 Dick Ashenfelter racing in the Men's 60 and over division put in a good performance to finish third in his division.

Congrats to all the MauiSails riders for participating, smiling and going fast this past weekend.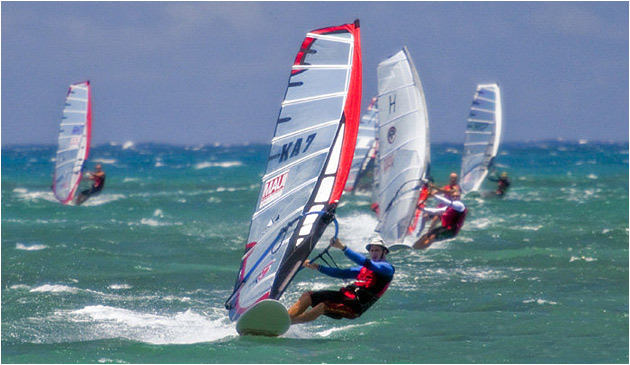 Photos : Jimmie Hepp