What happened with Taty Frans during PWA Lanzarote?
4th July 2010
Should I have just stick to my new plan or stick to the old one?

Well that's the question I had before I went to the heat. I am not upset for the Mistake I did. I just feel bad not to be confident about my self and not sticking to the board and sail size that I have been training and sailing with the whole time I was in Bonaire after I came back from Austria.

I should have gone out before the heat check the conditions out and then I could have been still on top.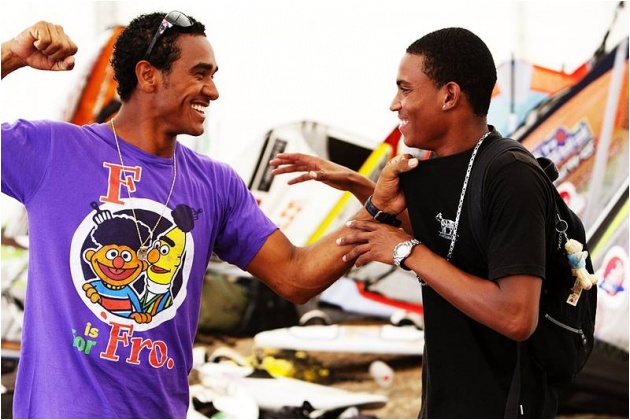 I had the wrong setup for the heat and I just went out 3 minutes before the heat started and was totally not ready and when I have this information in my head knowing that the gears I have is not for this conditions every thing will go wrong so that's what truly did happen with me.

I had the worst heat and didn't do any of my moves but crashing. So that was an easy heat for my opponent. My gear is not the problem and I know that I have great equipment so it's just me that have to believe that I can do it. I know I can I know I have the ability to win and be on top..
Lanzarote hasn't give us the perfect conditions like the previous years to finish a double elimination other wise I know I would have been on fire and I start to be fired up when the wind start blowing on the last day of the event but then the wind was teasing us the whole time and they couldn't really finish the double.

So that was it for me a 17th place and a 24.5 point for this event which toke me from 1st place to 10th place overall after 2 events. SAD very SAD :(.

It isn't over yet we still have TWO event more to go. I am really looking forward for this two last event and I will be back to be on the podium for sure. I am very sorry that I have upset my friends and thank you all for the nice email. I will really do my best on Fuerteventura.

Regards
Taty Frans NB-9 :)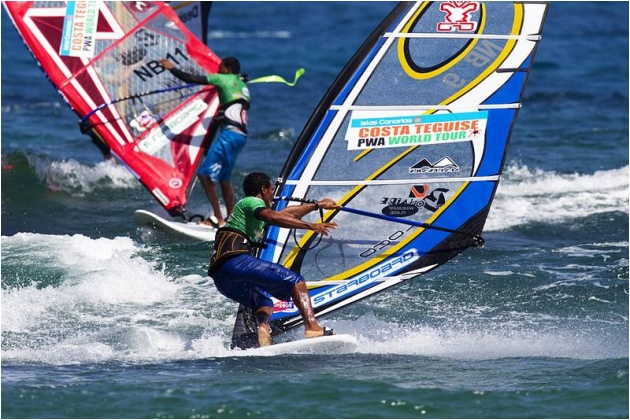 Photo : PWA/Carter