Kevin Pritchard wins PWA Wave World Cup in Guincho
11th June 2006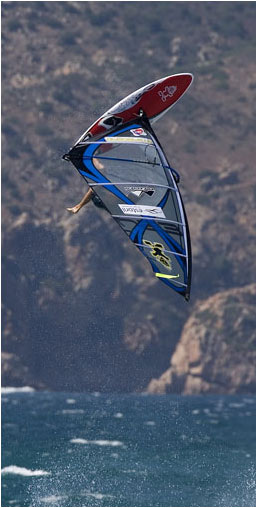 Guincho Portugal was the venue for the first wave event on the the PWA World Cup tour in 2006 and finally after waiting around for 5 days the winds kicked in on the final day and the competition got underway.

Kevin who has been training relentlessly over the winter on Maui has now got his just rewards by winning the final in Guincho against Josh Angulo. Kevin had some extremely difficult and closely fought heats along the way against his brother Matt in the quarter final who he narrowly beat out, then came up against Ross Williams from the UK, then it was time to take down another Brit, Nik Baker before entering the final against Josh Angulo.

Kevin sailing his consistent style was able to slowly build up points with high and radical jumps and fluid fast moving wave rides. Kevin was given the win in a tight final against the never say die Angulo. Third place went to Kauli Seadi beating Nik Baker in the losers final.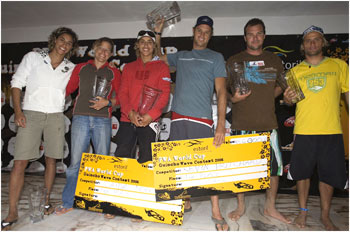 Kevin said after the final - "I'm stoked to win the first event of the year in waves and put MauiSails on top of the World. It just goes to show hard work and good preparation does pay off from working in our tight group in The TEAM. I'm now on the 2007 wave sails and it's taken my sailing to a whole new level. This feels really good".

Kevin will now head off to the first Super X event of the year in Costa Brava. We want to wish Kevin the best of luck in Costa Brava and look forward to seeing the results.

For more information go to - www.pwaworldtour.com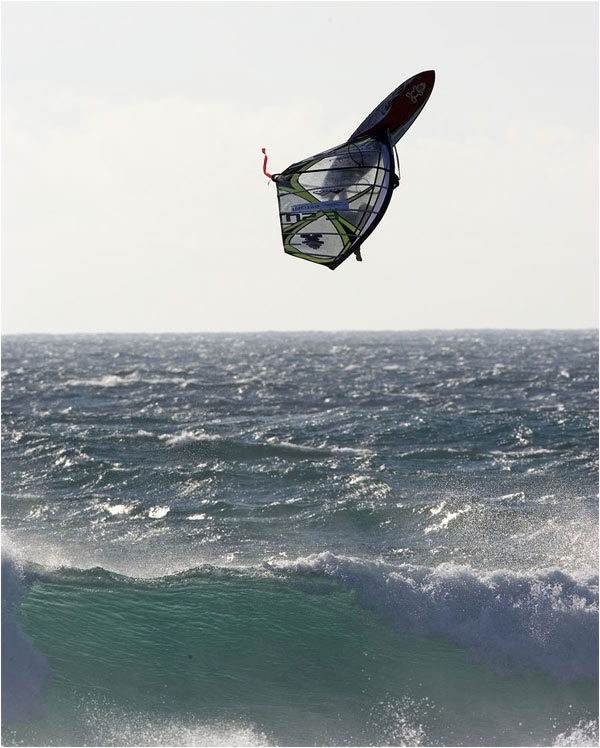 Photographer: PWA/Carter