Okinawa Cup 2009
9th March 2009
Okinawa Cup was held at Okinawa, south part of Japan, from February 20 to 22. This event is the last event of the 2008 series and the opening race for Japan Professional Windsurfing Association (JPWA) 2009 series.
Result:
1st Norio Asano (point: 1.1)
4th Toru Sakai (3.6) - newly joined to MauiSails Japan team
5th Daisuke Ikoma (7.4)
Sails:
1st race: Norio/TR-5 6.6, Toru/TR-4 6.3, Daisuke/TR-4 7.0
2nd race: Norio/TR-4 5.9, Toru/TR-4 6.3, Daisuke/TR-4 5.5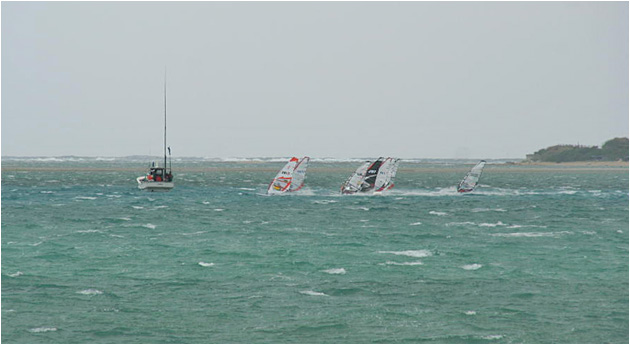 Day 1, it was good condition for the race.
MauiSails riders selected 5.9-7.0 sail for the first race. Norio led the complete races from preliminary heat to the final. No one could get him before he crossed the finish line.
It was actually the first time for Norio to use TR-5 6.6 in the race. After the race, he mentioned he felt very comfortable with it. It was easy to handle and gave him good speed. No doubts on the high quality of the super sail, TR-5!!!
Toru, was newly joined to the MauiSails Japan team and Okinawa cup is the first event for him. As a member of MauiSails Japan team, Toru got third place at the first race. He gave big surprise to other competitors and audiences. At the same time, he must show the potential of the sail. His TR-5 sails couldn't be arrived before Okinawa cup unfortunately. Therefore, he challenged with three TR-4 sails only.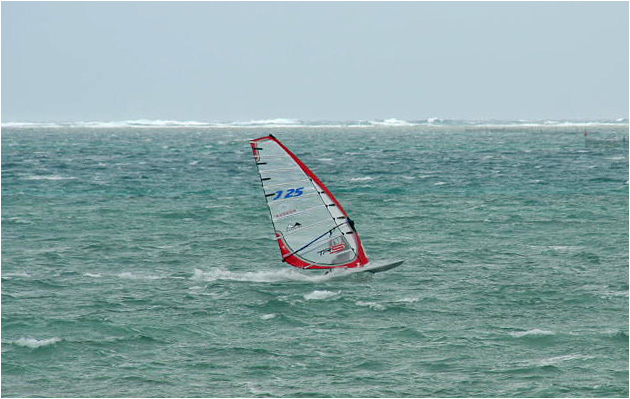 Second race of the Day1 :
Got more windy. Norio chose TR-5 5.9, Toru TR-4 6.3 and Daisuke TR-4 5.5.
Norio played out perfect races and won a sweeping victory. Wonder who could stop him and MauiSails??? No one... Daisuke got fourth place. He could do revenge for the first race. At the first race, his sail (7.0) was a little too big since the wind went up during the race.
Day 2 and 3. No wind for the race.
The biggest slalom race in Japan was closed with the result of first-day two races. Obviously, MauiSails Japan team could make a good start for 2009 season!!!
Norio Asano